Note the straight front legs
Note also the fill between his legs
Toes pointing straight ahead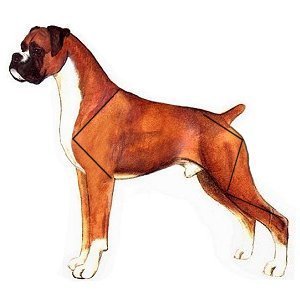 This dog is very well balanced and should reach out well in front and have powerful rear drive.
Note the angulation front and rear…. All angles are 90-110 degrees
He is not extreme in any way…. Just a well balanced working dog!

Note the hocks standing straight - not turning in or out